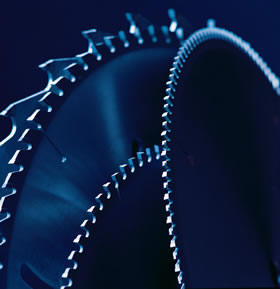 Argensinter has as its most important policy that the manufactured products and services rendered to its clients satisfy or surpass the quality standards requested by the market in chemical and dimensional aspects, to be recognized for its reliability and promptness.

Being this our main objective, our specialized team has been applying, for more than 45 years, the "piece by piece" and "in each manufacturing operation" control system, so as to assure that the products are done in accordance with the dimensional requirements of the customers. Consequently, the results make us feel proud due to the complete satisfaction of our clients and the quality standard of our products, which is recognized both in Argentina and abroad.
Our products, which our clients describe as "products of certified quality", are included in the production processes without any kind of further control, which means that our clients rely on the control system applied by our employees during the manufacturing process.
What is more, the fact that Argensinter sticks to the delivery schedule is an important challenge for us due to the fact that our products are manufactured on request since we do not have stock. This has been achieved by improving the steps of each process: sintering, machining, documenting and delivery.
We try to offer an efficient service from the first request, which will be responded among the 24 working hours since we are aware of the importance given to quick answers.
In spite of being proud of our improvements, we are not fully satisfied because we still have goals to achieve, which arise from the close relationship we have with our clients. That is why we invite you to make any kind of suggestion in order to help us improve our work.